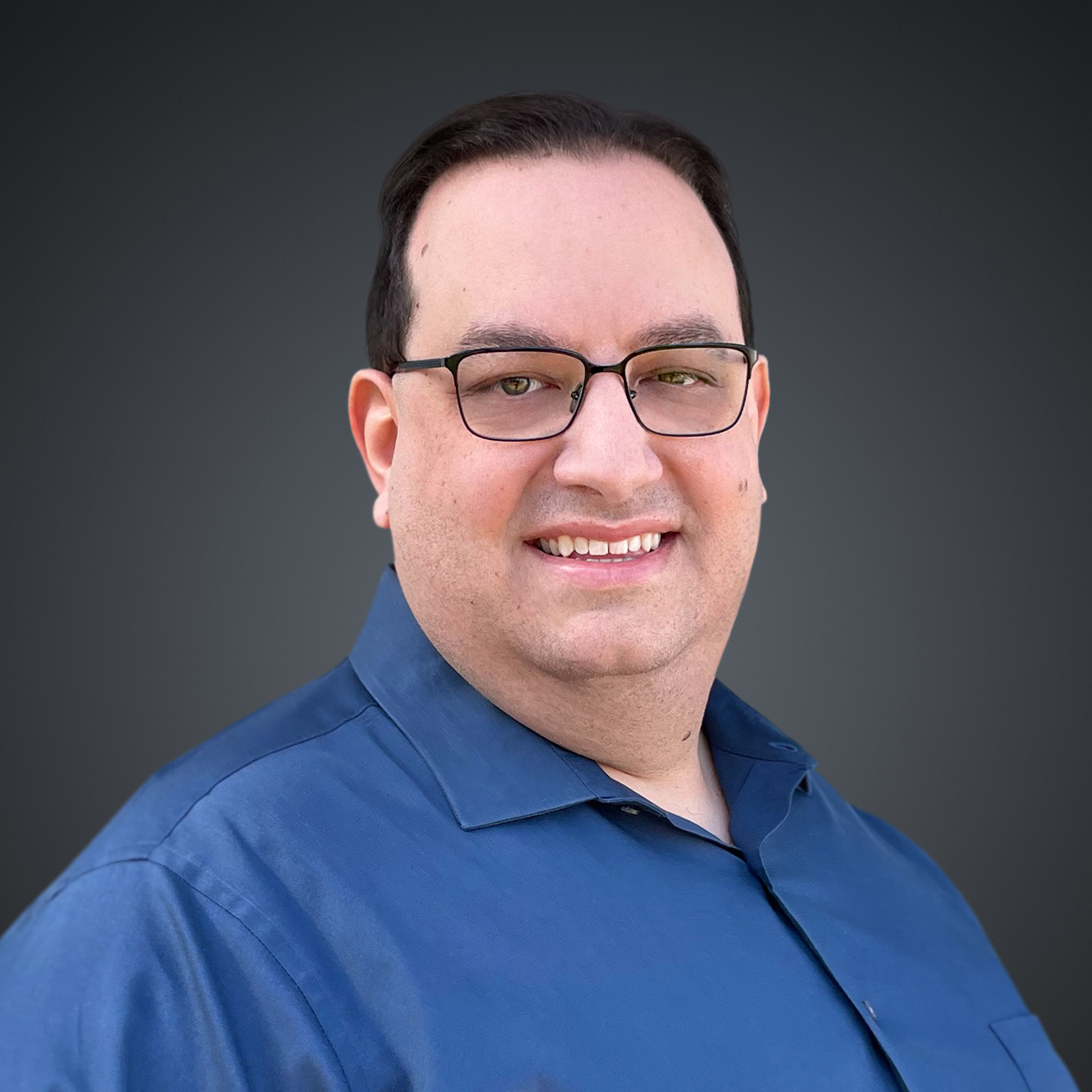 MARK DAVOLI
Director, Web Development
With over 25 years of experience, Mark Davoli, Director, Web Development for Amsive Digital, has been a web developer since before Google even existed. Mark expertly translates complex, technical jargon into easy instructions and information for digital marketers who may not share his expertise. A detail-oriented educator and leader, he's an expert in WordPress, Core Web Vitals, Page Speed, and more. Mark joined Amsive Digital in 2018 and their clients have been reaping the benefits of his proactive research, innovative thought leadership, and actionable insights ever since.
: http://facebook.com/markdavoli
: http://twitter.com/markdavoli
: http://www.linkedin.com/in/markdavoli
Location : Syracuse, NY
Present

Director, Web Development

Currently working as a director of web development working alongside a team of developers on a large range of projects including corporate, non-profit, and small to large business web sites. Used expertise including HTML/CSS, JavaScript,…

2022 - Present

Senior Web Developer

Worked as a lead web developer  working alongside a team of developers on a large range of projects including corporate, non-profit, and small to large business web sites. Used expertise including HTML/CSS, JavaScript, Bootstrap, AngularJS,…

2018 - 2022

Front-end Web Developer

Worked as a front-end web developer  working alongside a team of developers on a large range of projects including corporate, non-profit, and small to large business web sites. Used expertise including HTML/CSS, JavaScript, Bootstrap, AngularJS,…

2017 - 2018

Web Developer

Worked as a web developer/ front-end and back-end on a large range of projects, from corporate, non-profit, and small to large business web sites to portfolios. Used expertise including HTML, CSS, JavaScript, Ajax, jQuery, AngularJS,…

2009-2017

Interactive Director, Developer

Web development in HTML5/CSS, JS/jQuery, PHP/MySQL, Wordpress, OpenCart. Creation and mailing of email campaigns and email list management. System/website administrator – Linux. Social Media Website integration (Facebook/Twitter/etc). Website maintenance/support.

2009-Present

Webmaster

Web programming in PHP, HTML/CSS and JavaScript, MySQL Development. System/website administrator – Linux, Windows Server 2003. Content management for website and online store using Miva Merchant. Implemented and maintained the NYG&B eLibrary system using ContentDM.…

2004-2009

Technology Officer

Web programming in PHP,PERL/CGI, SQL, and JavaScript. Database development with MySQL. System/website administrator – Red Hat Linux. Email marketing administration – Sendmail, Postfix, Qmail. Project management. Provided IT support for the Welch Integrated offices.

2002-2004

Partner, Web Developer/Programmer

Web design in Flash/Dreamweaver/Fireworks/Photoshop/Director. Web programming in PERL/CGI, XML, SQL and JavaScript. Database development with MySQL/MSQL, SQL Server 2000. Performed website maintenance/updates and digital video editing. Information Technology system administration for NT/2000/UNIX/MacOS.

1999-2002

Web Developer/Programmer

Developed PERL/CGI and JavaScript web based quizzing system using MySQL database for administering quizzes in class. Maintained and updated quizzing system website. Rewrote Survey of Computer Science class for modern day computing.

2000-2001

Graduate Assistant

Professor of Survey of Computer Science (Introductory Computer Course). Managed and supported Survey of Computer Science Windows NT/Mac computer lab. Trained and managed computer lab instructors.

1999-2000

education

Rochester Institute of Technology

Focus in web development.

1999-2001

Rochester Institute of Technology

Focus in web development.

1994-1999
"Mark Davoli is one of the most capable, detail-oriented, exacting front end developers I've ever worked with.  In addition, he is a pleasure to work with, which is rare in combination with his technical skills.  I've had the pleasure of working with Mark on a variety of critical, time sensitive projects, and have found Mark to be an invaluable part of the team on all the projects he's been on.  His input into the feasibility and relative merits of different solutions to coding challenges have been key, as well as his ability to communicate the issues, and possible solutions, with both technical and non-technical people alike.  It's not hyperbole to say that he is one of the top developers I have worked with in  my long (27+ years) experience in IT.  He is also a favorite developer of our corporate design team due to his ability to implement their designs down to the pixel. In short, Mark will be a tremendous asset to any development team he is on."
Senior Director of Applications Penguin Random House
"It's rare to work with a developer as skilled and knowledgeable as Mark. I had the pleasure of working with Mark on a product launch over the course of 8 months, during which he was the lead developer of our Penguin Random House Author Portal. In this role, Mark developed the frontend of the site, and coordinated the complicated landscape of backend development and a team of nearly a dozen developers across specializations. I was impressed not only by Mark's development skillset, but also by his ability to communicate with design, project managers, and business leads to help understand and overcome problems. His ability to break down complex technical discussions facilitated easy decision-making processes, which made the entire project run more smoothly. Mark is thoughtful in his development approach and often puts forward suggestions that helped shape a better end result. He is an absolute pleasure to work with and I look forward to collaborating on another project."
Associate Director, Publishing Development & Author Platforms Penguin Random House
Discussion

Determine all of the needs of the project.

Idea

Discuss options and suggestions to improve and perfect original project requirements.

Implementation

Implement the project to the agreed upon specifications to ensure complete satisfaction.

Review

A QA review of the implementation to ensure that delivered project meets the specifications and ensure it is bug free.

Deliver

Delivery of final project to production along with training in it's use.